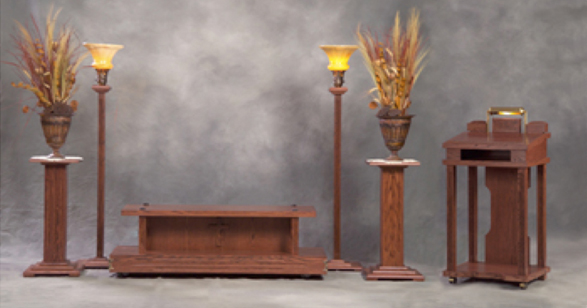 Casket Bier: Decorative corner protectors, easy rolling 5" casters with industrial ball bearings for handling heavier weights and longer duty.   A Cross on one side only. 20 ¾" x 22 ¾" x 62″
Torchier lamps: (set of 2): Shown with ribbed flat NU Gold shade (reorder #FNG) 69″ tall, 15″ x 15″ base. Equipped with "Pinkneck" bulbs included.
Register Lectern: finished all around and comes with brass plated lamp.
This set is completely made to order.  You may choose any color that Minwax® has available at time of order.  Allow up to 8 weeks for delivery.  Price – $3,775.00